Why Should You Join Us?
What are the benefits from being a mason?
Masonry is a great career path for anyone that enjoys working outdoors breathing fresh air. You can work with your hands creating structures from scratch and see the results of your labor when a job is complete. You will develop a vast array of useful skills that will allow you to command greater pay and even allow you to start your own business. Masonry is a career for life with endless job opportunities anywhere you choose to live.
Here are just some of the reasons to become a Mason:
Variety of work, not stuck in an office or factory all day
Endless projects with a variety of materials to work with
You have a trade/skill that no one can ever take away
You have the ability to start a company
You can take great pride in your work, it will be present all around
Many new skills can be attained with vast work opportunities
Everyday can be made into a work out for top fitness
You can travel and make new friends
Are you thinking about starting a Bricklaying Apprenticeship? Are you wondering if becoming a bricklayer is something you'll enjoy? Why not check out our Success Stories and hear from some of our bricklayers.
If you are ready to get started on your apprenticeship application click below:
Training Program Sign Up
What are the benefits from being in this union?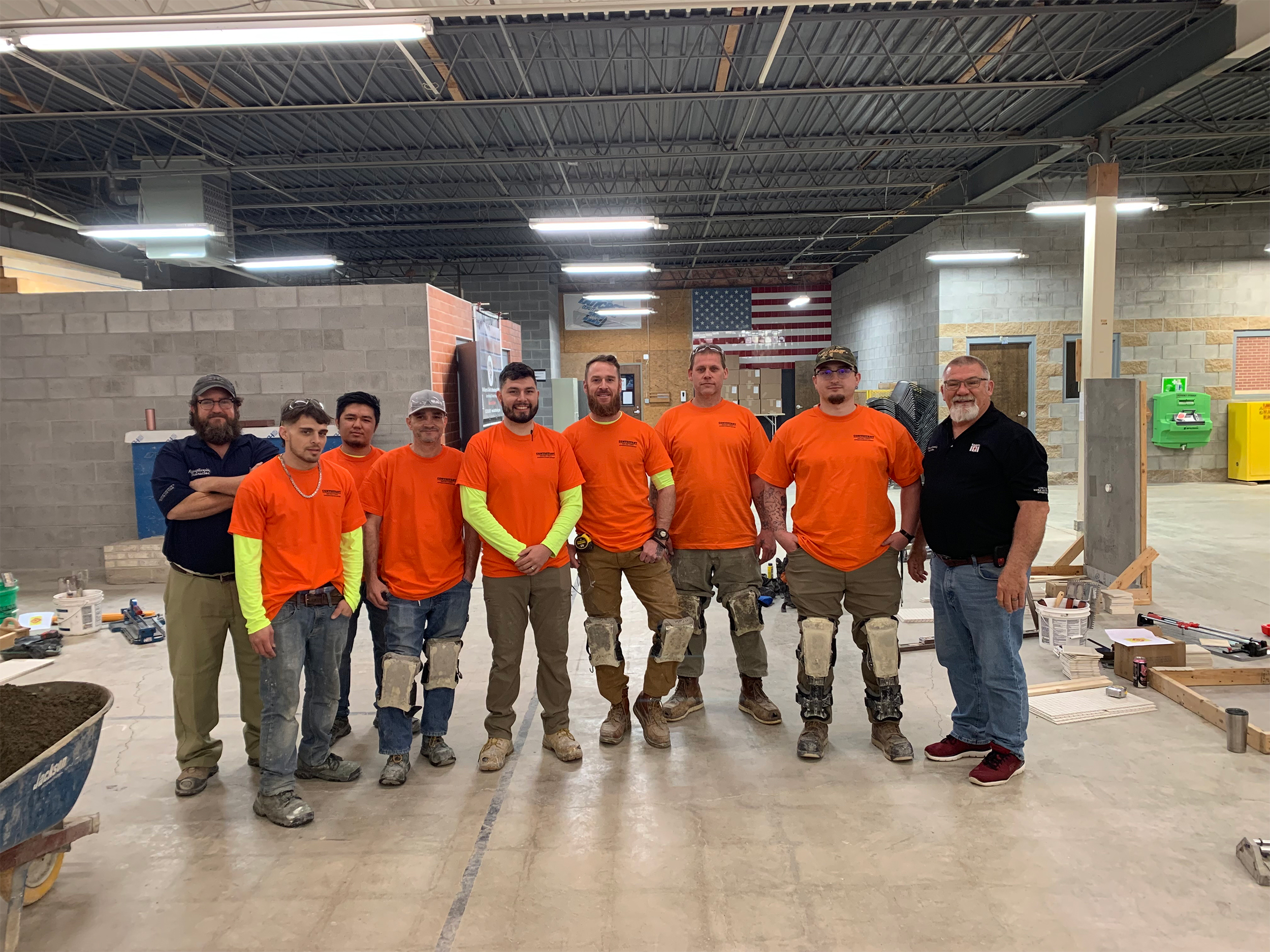 Becoming an apprentice union mason is a great alternative to college. Instead of being saddled with a mountain of debt you can earn your degree with paid on the job training. You can expect excellent pay that only grows as you gain experience. Saving for retirement starts day one with our pension plans. Worrying about job security will be a thing of the past, we help you find jobs with our contractor network and keep you working. We offer peace of mind with our quality health insurance that covers your whole family. We are one big community, you will have a large network of friendly faces representing and bargaining on your behalf.
Joining the Union can benefit your career in the following ways:
Representation at work
Health Insurance
Retirement Pension Plans
Top pay for work
Collective Bargaining
Strength in numbers/Solidarity
Organized Work Sites
Safer working conditions
Get a head start with apprenticeship training programs
Get paid to learn a trade/career
Are already a mason? Are you interested in furthering your career? Then why not join the union? Click below to get started:
Membership Sign Up